The Gordon Pediatric Dental team is a very talented and special group of human beings. They give of themselves to always create a positive experience for each child and family, and do so thoughtfully, kindly, and with great empathy. I respect each team member as a person and am constantly in awe at their ability to get things done, individually and as a group.
Our team, and our doctors, are united in our dedication to provide compassionate, comprehensive, and individual care to each child. We really listen, pride ourselves on communication, and strive to build a strong partnership with the parent, child, dentist, and team.
At our practice, every child is treasured for the wonderfully unique and dynamic person they are: we are committed to welcoming each with warmth, and caring for them as family!
~ Dr. Marsha Gordon

Roberta
Dental Hygienist
I love helping an anxious child through a routine appointment and seeing their proud smile when we're done!
Roberta holds an Associate Applied Science degree in Dental Hygiene and has been in the dental field since 1987. She joined our practice in 1991, offering gentle teeth cleanings, as well as taking X-rays, and teaching patients and parents about oral hygiene and behavior management. She oversees clinical staff management, as well.
Roberta and her wonderful husband have been married for almost 30 years. They have two daughters who are both out of high school; through the years, Roberta enjoyed watching her girls play soccer. Her family also includes two dogs and two cats.

Carla
Dental Hygienist
I love working with kids. They have the best stories and are so innocent!
Carla holds an Associates in Applied Science and has been with our practice since 1994. She cleans teeth, applies fluoride, takes X-rays, and educates and motivates children and parents to take care of each child's oral health.
Carla has been married for 15 years and has three boys, plus two dogs (Miley and Brinley) and two cats (Sox and Finn). She enjoys watching and supporting her sons' seasonal sporting activities and loves playing Candy Crush.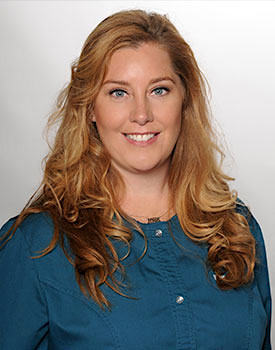 Nicole
Dental Hygienist
I love interacting with our patients and seeing them grow up!
Nicole graduated from the dental hygiene program at Broome Community College in Binghamton, NY. She has been in the dental field since 2000 and joined our team in 2013. She provides teeth cleaning, takes X-rays, and offers behavior management and oral hygiene instruction to patients and parents.
Nicole and her husband Michael have two children, as well as a puppy named Cali who keeps them very busy. The family loves to spend time in their pool in the summers, try new restaurants, and travel together.

Diane
Dental Assistant
I love seeing the children overcome their fears and grow to love the dentist!
Diane attended the Dental Assisting program at Northampton Area Community College and started in the field in 1984. She certified in X-ray and CPR, and has obtained her Expanded Functions Dental Assisting Certification, too. Diane joined our team in 1997 and works in the clinic, assisting the doctors chairside during clinical procedures.
Diane and her husband have been married for 30 years. They have two beautiful daughters and love to go camping when they can. Diane enjoys making all kinds of crafts and playing with her Yorkie, Zippie.

Erica
Dental Assistant
I love helping children take care of their teeth. I try to make it fun and teach them the importance of oral health!
Erica has worked in the dental field since 1999 and joined our team in 2020. She assists the doctors with a range of clinical procedures and also educates patients and parents about oral health and developing good dental hygiene practices.
Erica and her wonderful husband of 22 years enjoy their time together and with family. Erica also enjoys cooking, gardening, Pilates, walking, and her cats. Every year she looks forward to participating in the 5K for Breast Cancer, too.

Rachael
Dental Assistant
I love spending time with the kiddos and helping them achieve the confidence that they need in the dental chair!
Rachael started in the dental field in 2010, is X-ray certified, and assists the doctors with different clinical procedures. She also teaches patients and families about oral health and the importance of establishing good dental hygiene habits.
Rachael is married and mom to a beautiful baby boy. She loves spending time with family, exercising, and snuggling with her cats.

Feona
Dental Assistant, Sterilization Assistant, Administrative Staff
I enjoy wearing multiple hats in the office, as it gives me a change of pace moving to different positions during the day. Most of all, though, I enjoy watching the children in our office grow and mature!
Feona attended Dental Assisting School, started in the field in 2001, and joined our office in 2005. She assists the doctors during clinical procedures, runs our sterilization lab, and performs administrative duties as needed.
Feona is a bird-lover: whether she's feeding them here at the office (there are a bunch who wait for her to put out food) or filling her feeders at home, she loves watching their antics. She also loves watching hockey (Go Rangers!) and having a glass of wine on her deck while enjoying the outdoors

Carrie
Insurance/Billing Coordinator
I love working with patients and parents, helping them with financial questions, and putting all the numbers together!
Carrie started in the dental field in 2002 and joined our practice in 2013. She processes and submits insurance claims, issues billing statements, and handles collections and patient accounts.
Family keeps Carrie busy outside of work. She has a 12-year-old son and eight-year-old twins (a boy and a girl), so the family is always on the go. She and her husband also foster dogs, and the family dog, Buster, loves to meet and play with his foster brothers and sisters. Carrie loves to run, hike, and take their camper all around.

Angela
Administrative Staff
I thrive on the day-to-day challenges of the front office. Interacting with our patients and their parents is so rewarding.
Angie started in the dental field in 2006 and joined our practice in 2021. She answers phones, schedules appointments, generates insurance claims, and checks patients in and out. If you are on our wait list for an appointment, rest assured, you will get many calls or texts from Angie!
When Angie is not in the office she spends her time with her two amazing children, Isabella and George and her fur baby Chloe. They enjoy weekend getaways to Lancaster visiting her twin sister. Some of Angie's favorite things are wine, fire pit nights with neighbors, and hanging out with her very big Italian family.